Leigh Maltby
Coalition Director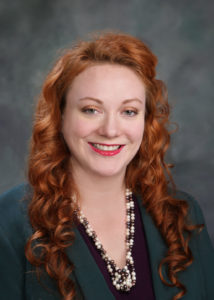 Leigh Maltby is the Coalition Director for Strategic Healthcare. She joins SHC with over a decade of professional association and nonprofit management experience, including serving as the first Chief Staff Executive of Americans for Patient Access, leading the development of a 50-state advocacy organization for the personal injury space. Leigh looks forward to bringing her development and operational expertise to SHC and our clients. Leigh began her career in association management during college when she interned for the Transatlantic Business Dialogue in Brussels, Belgium and continued to explore the world of public-private sector relations through her work with the US Department of State, the Bank Insurance and Securities Association, the Restoration Industry Association, and, most recently, the State Government Affairs Council. Leigh is an active member of the American Society of Association Executives (ASAE), and is in the process of earning her Certified Association Executive (CAE) designation.
In her off time, Leigh is the Lead DMV Wedding Planner for DC-based wedding planning company, All the Dainty Details, and enjoys volunteering with the Northern Virginia Disabled American Veterans Auxiliary. She has also energetically been a member of the Daughters of the American Revolution since she was 18, and currently holds multiple Chapter, State, and National positions.
Leigh Maltby holds her BA in International Relations from American University's School of International Service, with a concentration in international regulatory relations. She lives in Alexandria, Virginia with her husband and their menagerie – Katarina the tortoise, Jolene the English bulldog, and Toby the cat.