Diane Turpin, J.D.
General Counsel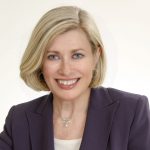 Diane is an experienced attorney and government relations professional whose career includes Capitol Hill, association, legal, consulting and corporate work. She has represented prominent players in the health care, wellness and nutrition industries.
She began her career with U.S. Senator Don Nickles, followed by government relations work for the American College of Surgeons and the American Society of Anesthesiologists. She left DC for law school in St. Louis, remaining for several years to work for a St. Louis-based law firm as a commercial litigation attorney before returning to Washington for another health care association role. Diane then ran the government affairs office of a publicly traded, multinational nutrition company. Immediately prior to joining Strategic Health Care, she worked as an independent consultant advising clients on legislative and regulatory issues.
Diane graduated cum laude from the St. Louis University School of Law and is licensed to practice law in two states. She received her B.A. from Oral Roberts University.