Grant Swemba, MBA
Director, Post-Acute Contracting and Alternative Payment Initiatives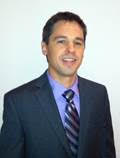 As Director of Post-Acute Contracting and Alternative Payment Initiatives at Strategic Health Care, Grant brings over 20 years of comprehensive post-acute care knowledge across multiple service domains including skilled nursing, assisted living, home health, hospice, outpatient rehabilitation, and adult day care. His financial and operational contract development expertise is focused on building sustainability and ensuring that mandates are met. He offers essential knowledge vital to the development of effective alternative payment initiatives, including value based reimbursement and pay for performance models focused on quality outcomes and reduced spending.
Prior to joining Strategic Health Care, Grant served as Director of Revenue Integrity and Reimbursement where he formulated and implemented strategic revenue design, supported application architecture for reimbursement optimization, evaluated contractual compliance, forecasted reimbursement, and designed reimbursement intervention models. Grant also has hands-on experience as an Accounts Receivable Manager and Managed Care Analyst. He directed revenue cycle management, analyzed contracts and utilization tactics, determined managed care financial and operational viability, and made recommendations for optimal revenue structures.
Grant holds a Bachelor of Health Science in Health Service Administration from Ohio University and a Master of Business Administration from Franklin University.