David Introcaso, Ph.D.
Vice President, Regulatory Policy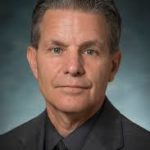 David Introcaso, Ph.D., began his career in Washington at DC General Hospital in the mid-1990s.  Since then he has worked at NIH/NINR, at the Agency for Healthcare Research and Quality (AHRQ) as agency's Evaluation Officer, as a Public Health Analyst in the Assistant Secretary of Planning and Evaluation (ASPE), he served as Health Policy Adviser to House Majority Leader, Rep. Steny Hoyer, and has numerous years of experience working as a consultant for, among others, the American Heart Association, the American Public Health Association, the National Hospice and Palliative Care Organization and for UnitedHealth Group.  David has taught as an adjunct at the University of Chicago and the George Washington University and among other awards was a three-year W. K. Kellogg Foundation National Leadership Fellow (1993-1996).  He earned his undergraduate and graduate degrees at Rutgers and Arizona State.